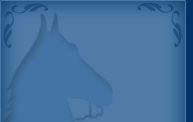 Prospect Lane is owned and operated by Tré and Emily Lee and is situated in the heart of horse country in Versailles KY. Specializing in the training and sales of the American Saddlebred horses in a range of areas from young horses to finished amateur mounts.
Tré began riding at a very young age with his parents Clem and Dora Lee in North Carolina. Clem always had a few horses in training and Tré grew up with the love for riding and training.
Emily met the Lee family when her parents put a horse in training with Clem and Tré. Under the direction of Tré, Emily, who had begun to ride only a few years prior, began riding and showing American Saddlebreds for the first time. Together they showed successfully in the Virginia/Carolina area.
In 2002 Tré was offered a job of a lifetime in Union, KY to work for John T. Jones at Rosemont Manor Farm. Soon after Tré and Emily were married and moved to Kentucky to start their life. The very next year at Louisville in 2003 Tré won his first World Championship with Marching Orders in the 2yo 3 gaited class. Tré had several successful years with Johnny showing and training many Worlds Champions such as WC According to Lynn, RWC Coco Loco, WC Coco Royal, WC Cherished King, WC Lovin Lass, RWC Hola Buenos Heiress, RWC Callaway's Connotation, and many times WGC Callaway's Copyright. Tré is very grateful for the opportunities he had with
Johnny and thankful for the partnership and friendship they have built over the years. In 2005 Tre', Emily and Johnny decided to move to Versailles and open up Prospect Lane. Their partnership proved successful again with the wins of WC Lynn Williams, WC Paranormal, WC A Silver Charm, WC (SA) The Star Walker, WCC Boston Legal, and RWC Just Heavenly. In 2008 John decided he was going to open up a new chapter in his life and Tré and Emily became the sole owners of Prospect Lane. Since then Tré and Emily have continued selling and training some of the top horses today; WC Call Me Regal, WC The Next Big Star, WCC Manhattan's Irish Cream, WC A Night in Vegas, WC Another Lynn, RWC The King's Redemption, WC MBA's Revival of the Blues, WC Blue Train.
Dedicated, Hardworking, Honest are attributes Tré and Emily strive to achieve. Their love for showing and training the American Saddlebred is evident. They count every day as a blessing and are looking forward to what the future holds as they work together to make the ultimate team while expanding their business into all aspects of the bred, and raising their son Chase to maybe one day follow in their footsteps.
Romans 11:36
"For everything comes from Him and exists by his power and is intended for his glory. All glory to Him forever! Amen"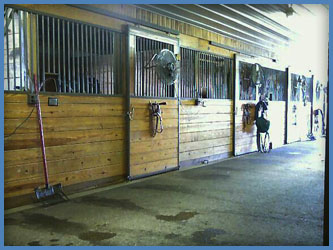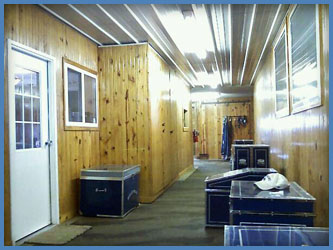 © 2013 Prospect Lane. All Rights Reserved.
Website Designed by Val Web Creations, LLC